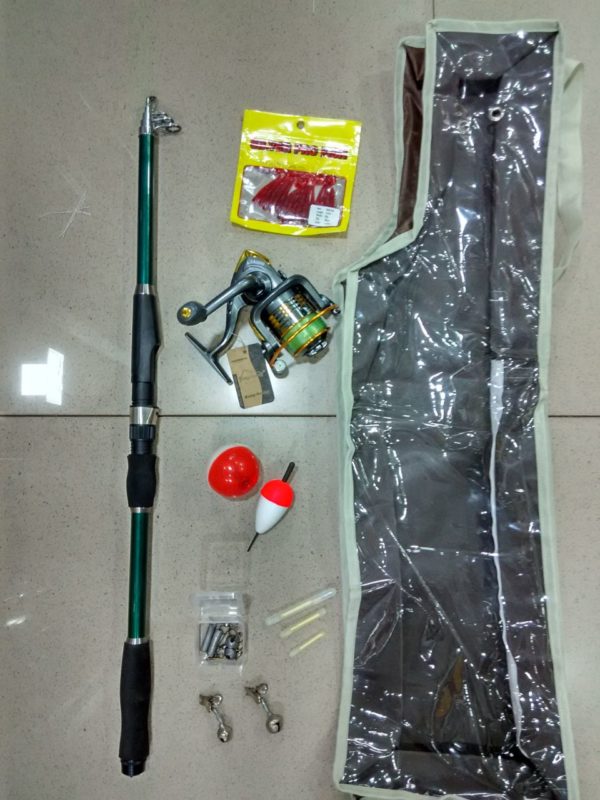 Telescopic Fishing Combo Set
| | | | | | |
| --- | --- | --- | --- | --- | --- |
| Sr. No. | Telescopic Rod Length | Reel Size | Line Size | Lure / Bait | Assorted Fishing Tackle |
| 1 | 5'0" | 1000 | 30mm | Rubber Worms | Yes |
| 2 | 7'0" | 2000 | 30mm | Rubber Worms | Yes |
| 3 | 8'0" | 4000 | 40mm | Rubber Worms | Yes |
| 4 | 10'0" | 5000 | 45mm | Rubber Worms | Yes |
| 5 | 12'0" | 6000 | 50mm | Rubber Worms | Yes |
Description
This Holiday planning an unforgettable fishing trip, but low on luggage space?
Or are you the First Timers who are confused what to buy on your premier fishing trip?
We at Sea Rock have the perfect solution for you….with our very own "Telescopic Fishing Combo Set"
This fishing set comes with a telescopic rod of varied lengths which is best suited for all your fishing needs. Be it for the kids or for yourself, you ask and we provide.